Nyereményjáték a Budapest Music Expo (Hangfoglalás) kiállítás alkalmából!
Immár ötödik alkalommal vehetsz rész a Hangfoglalás kiállítás alkalmából meghirdetett nyereményjátékunkon, melyen az alábbi 3 értékes termékünk közül választhatod ki, mit szeretnél nyerni.

Látogass meg minket 2016. október 7-9. között a Hungexpo G12-es standján vagy töltsd ki az oldal alján található kérdőívet!


A kérdőívet kitöltők a standunkon apró, de hasznos ajándékban részesülhetnek!



A kérdőívet az alábbi link-re kattintva tölthetitek ki!
Sorsolás: 2016. október 14-én 12:00-kor!
A 2012-es nyereményének átadásáról itt olvashatsz, a 2013-as átadásról itt, a 2014-es két átadásról itt és itt, a 2015-ös átadásról pedig itt.
Ismét akciókkal várunk benneteket a Hangfoglalás kiálításon!
Idén a Voice Technologies VT 701 MKII mikrofont, mindhárom FiiO lejátszót és minden egyéni fülreöntött fülhallgatót 10% kedvezménnyel visszük nektek a kiállításra.
Az összes akciós termékünket itt tekintheted meg.
Az akció a FiiO termékekre 2015 október 9-ig, a Voice Technologies és az egyéni fülreöntött termékekre pedig 2015 október 31-ig tart.
Nyereményjáték a Budapest Music Expo (Hangfoglalás) kiállítás alkalmából!
Immár negyedik alkalommal vehetsz rész a Hangfoglalás kiállítás alkalmából meghírdetett nyreményjátékunkon, melyen 3 értékes termékünk közül vaálszthatod ki, mit szeretnél nyerni.

Látogass meg minket 2015. október 2-4. között a SYMA Sport- és Rendezvényközpont A10-es standján vagy töltsd ki az oldal alján található kérdőívet!


A kérdőívet kitöltők a standunkon apró, de hasznos ajándékban részesülhetnek!


(A kérdőívben lévő személyes adatokat kizárólag a nyeremény átadásához használjuk fel. Nem küldünk hírleveleket!)
Sorsolás: 2015. október 9-én 12:00-kor!
A 2012-es nyereményének átadásáról itt olvashatsz, a 2013-as átadásról itt, a 2014-es két átadásról pedig itt és itt.
Személyi monitorozás és csendes színpad öt lépésben
Az elektromos hangszerek és erősítők színpadi elterjedése óta a legnagyobb vitát midig a hangerő kérdése váltja ki. Mi a megoldás arra, hogy a zenészek a legjobb hangzást, a közönség a legjobb keverést, és általában mindenki a legjobb zenei élményt kapja?
A válasz: a csendes színpad. Eljött az elektronika, azaz
· lábmonitor helyett fülmonitor
· hagyományos erősítő helyett erősítő modellezés
· akusztikus helyett elektronikus hangszerek (Pl. dob, billentyű)
használatának ideje az alacsonyabb színpadi zaj érdekében.
Ha a csendes színpad ilyen jó eredményekkel kecsegtet, miért nem alkalmazzák többen? Ennek egyik oka az ár. A meglévő monitorok, erősítők kéznél vannak, nem mindig fér bele a költségvetésbe akár egy alapszintű fülmonitor rendszerre fordított többtízezer forintos kiadás. A kényszerű változás a másik ok. A zenészek megszokták a színpadi monitorok nyújtotta hangzásképet.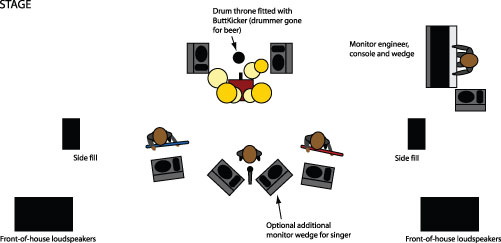 Hagyományos színpadi monitorrendszer
A személyi monitor rendszerek egyre több szolgáltatást kínálnak egyre alacsonyabb áron, érdemes tehát belevágni, ha eddig még nem tetted meg. Az alábbiakban lépésről-lépésre megmutatjuk Neked, hogyan fogj hozzá.
Első lépés: te légy a vezér

A csendessé válás megköveteli, hogy legyen egy szószóló, aki érvel a nadrágszíj lazítása mellett, és ha lehetséges, bemutatja az alacsonyabb hangerő szintnél tapasztalható különbséget, a tisztább, érthetőbb hangzást.

Ez a személy (talán épp Te) lesz az, aki kapcsolatot tart a forgalmazóval, vagy kereskedővel, hogy összeállítsa a szükséges készülékek listáját és költségvetést készítsen. Ha a monitorokat és erősítőket is Neked kell kivenni a zenészek kezéből, készülj fel egy kisebb ellenállásra és lépj fel oktatóként. Te vagy a szakértő. Véghez fogod vinni, még ha időbe telik is.

Fülmonitor készlet
Második lépés: szűntesd meg a lábmonitorokat
Nem lesz nehéz, bár sokan szeretik mai is használni, makacsul ragaszkodnak a megszokáshoz. A személyi monitorok óriási előrelépést jelentenek a lábmonitorokkal szemben, de akik először használják, néha a közönségtől elzárva érzik magukat. Ezt kompenzálandó, gyakran kiveszik az egyik füldugót. Ennél jobb megoldás, ha a monitor mixbe nézőtéri és színpadi háttérzajt teszünk és a száraz jel alá keverjük. A legfejlettebb berendezések lehetővé teszik, hogy a felhasználó két különböző mixet hallgasson és azok arányát is beállítsa.
A zenészek jutalma a hi-fi sztereó hangzás alacsonyabb hangerőn, kevesebb zavaró külső zajjal. Mivel a személyi monitor hangminősége lényegesen jobb a lábmonitorénál, az énekesek kímélhetik a hangjukat és a zeneiségre összpontosíthatnak. Amikor az előadók személyi monitor keverő rendszer segítségével saját mixüket hozzák létre, a hangmérnök a külső hangzással foglalkozhat.

Még egy fontos dolog: akusztikus gerjedés (sípolás) akkor keletkezik, amikor a mikrofon összeszedi a közelben lévő hangszóró hangját. A személyi monitorok csökkentik a gerjedés előfordulásának lehetőségét azzal, hogy a hangszórót a padló helyett a felhasználó fülébe helyezik.

Színpadi lábmonitorok (wedge)
Harmadik lépés: szűntesd meg az erősítőket és hangfalakat
A legtöbb gitáros és basszusgitáros úgy tanult meg játszani, hogy a közelében volt egy kedves kis erősítő. A Hammond B3 használója is erős hatással bír masszív partnerére, a Leslie hangszóróra. Tűntesd el ezeket, így lényegében száműzöl néhány régi barátot.
A Shure és Yamaha mellett az Aviom is hirdeti a "csendes színpad" igét. Chandler Collison a következőket mondja: "A gitár és basszusgitár erősítő modellek például nagyon hatásosan helyettesítik a hagyományos erősítőket. Mivel a hangszínek digitálisan kerülnek előállításra, a gitárosok és basszusgitárosok által igényelt tömör hangzáshoz nincs szükség nagy hangerőn hajtani a cuccokat."
| | |
| --- | --- |
| A modellező erősítők kimenetei közvetlenül a hangrendszerhez csatlakoznak. Miután nincs akusztikus hang, a hangmérnök teljes ellenőrzés alatt tarthatja a kimenő hangzást, az előadók pedig teljes és független kontrollal rendelkeznek a személyi monitor rendszerüket illetően. A színpadi hangerő drámaian lecsökken anélkül, hogy az előadók megszokott körülményei kedvezőtlen irányba változnának. | Modellező erősítő |
Negyedik lépés: szabadulj meg a dobszerkótól
Nyilván sosem akarnád az énekeseket szintetizátorra cserélni, azonban az elektromos dobok területén olyan nagyarányú fejlesztések történtek, amelyek következtében semmilyen negatív hatással nem jár egy ilyen váltás. Chandler Collison a következőket javasolja: "Szerelj egy basszus-kiemelőt, például Bass Shakert, vagy Butt Kickert a dobos székére, vagy a basszusgitáros dobogója alá. Így visszanyerheted a fülmonitorban elvesztett mélyfrekvenciák nagy részét, az előadó pedig úgy érezheti, mintha egy hangos basszusláda előtt állna, vagy egy bemikrofonozott lábdobot rúgna."
| | | |
| --- | --- | --- |
| Elektromos dobfelszerelés | | Dobszékre szerelt Buttkicker |
Ötödik lépés: kezdd kevesebbel, ha csak annyira van lehetőséged
Ha a csendes színpadot csak lépésről-lépésre tudod megvalósítani, már az erősítők és lábmonitorok egyenként való eltűntetése is jól hallható különbséggel jár a kimenő kevert hang szempontjából és az előadás általános hangminőségét illetően.
További előnyök:
· állandó hangminőség
· sztereó hangkép
· kisebb megterhelés az énekesek számára
· védelem a halláskárosodás ellen
· tisztább színpadkép, nincsenek terjedelmes erősítők, lábmonitorok
· alacsonyabb gerjedékenység
· könnyebb szállítás, tárolás
Forrás: blog.shure.com
Óriási LD -System csereakció!
Új LD készlet árából

20%

kedvezményt kapsz, ha visszahozod bármilyen állapotú, márkájú, frekvenciájú vezeték nélküli mikrofon vagy fülmonitor rendszered!
Választható LD termékek:
- LD Systems MEI100 (G2)
- LD Systems MEI 1000 szett (G2)
Az akció 2014. november 30-ig, illetve visszavonásig érvényes és egyéb kedvezményekkel nem vonható össze!
Ilyen még nem volt Magyarországon! - Voice Technologies
A fülmonitort nem csak zenészek, hanem televíziós, rádiós és színházi szereplők is egyaránt használják.
Ezek a fülhallgatók úgy vannak kifejlesztve, hogy a lehető legkevésbé legyenek feltünőek a közönség számára.
Nemzetközi együttműködésben, mostantól Magyarországon is elérhetővé tettük a minőségéről és precizitásáról híres Voice Technologies termékeket, melyeket kifejezetten a fent említett környezetben, "broadcast" használatra tervezték. Megtiszteltetés, hogy a svájci cég kizárólagos hazai képviseletét mi láthatjuk el!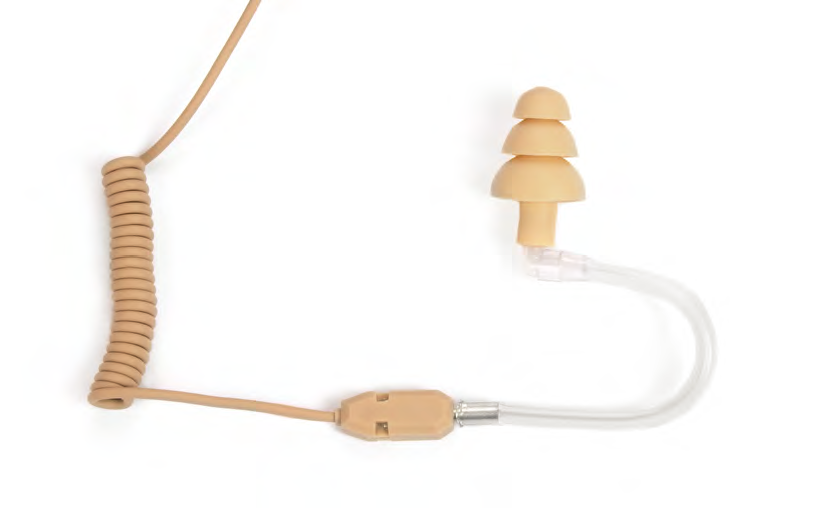 Itthon a legnagyobb televíziós társaságok, már várták a Voice Technologies fülhallgatóit, így ők már tesztelik a termékeket. Ők már hírekben, több órás élő műsorokban és felvételkor is kipróbálták, megtapasztalták a fülhallgatók kiváló beszédérthetőségét és kényelmét.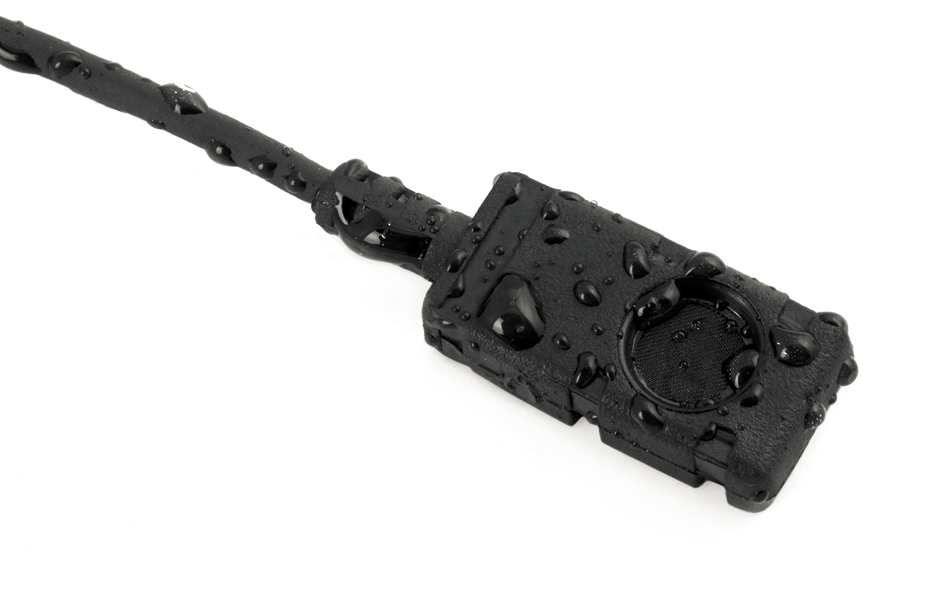 Szintén érdekességnek számít a Voice Technologies IPX-7 minősítésű csiptethető (vagy ragasztható) vízálló mikrofonja, mely 1 méter mélyen legalább fél órát károsodás nélkül kibír.
Az új termékek, az új Broadcast kategóriában itt találhatóak meg!
Ez LEHETETLEN! Sokszor hallottuk a szakemberektől. És most MEGCSINÁLTUK!!!
Az egyéni fülreöntött fülhallgatók nagy hátránya, hogy nem tudod előre meghallgatni, hogyan fog szólni, hiszen majd abban a fülhallgatóban lesz az elektronika, ami a füled formájára készül. Ezt addig hittük el, amíg a németországi Vision Ears vezetőivel Frankfurtban partneri szövetséget nem kötöttünk.
A Vision Ears fülhallgatókhoz kifejezetten demonstrációs céllal minden típusból készült nekünk olyan bemutatódarab, amelyik mindenki fülébe illeszkedő (univerzális) kivitelü. Így előre meghallgathatod, melyik fülhallgató típus a leginkább megfelelő az ízlésetednek.
A Vision Ears 2001-től foglalkozik felsőkategóriás, egyéni, fülreöntött fülhallgatókkal. A legfejlettebb gyártási technológiával készülnek, elsőosztályú kettő, három, négy és hat driverrel szerelt fülhallgatóik.
Egyéni előlappal is rendelheted a fülhallgatót, akár a két oldalon is különböző mintákkal. Különlegessége még a gyártásnak, hogy igazi fából is elkészíthetőek az előlapok, vagy tetszőleges mintát is ki lehet rá alakítani, akár háromdimenziós ezüst rajzolattal.
A külső zajokról sem kell lemondj! Kérhetsz Ambient opciót is, ami négy fokozatban, egyenletes csillapítással engedi be a hallójáratba a külső hangokat. A fülhallgatóba beépített alap szűrő 10 dB csillapítású, amit a készletbe tartozó három dugóval fokozatosan lehet növelni, körülbelül 16, 22 és 27 dB-ig. Így a kis színpad - nagy színpad problémát is egyetlen fülhallgatóval meg tudod oldani, soha nem kell lemondjál a saját füledre kialakított fülhallgatód kristálytiszta hangzásáról.
Ne hidd el, hogy a Vision Ears fülhallgatók olyan jók! Győződj meg róla!
Az új, Vision Ears termékeket itt nézheted meg!
Hírességek, akik szintén Ultimate Ears fülhallgatót használnak:
*N SYNC
10 Years
12 Stones
30 Seconds to Mars
311
32 Below
3T
50 Cent

Aaron Carter
Aaron Neville
Aaron Spears
Acoustic Fingerprints
Adam Garza Band
Adam Lambert band
Adema
Aerosmith
AFI
After Midinght Project
After the Silence
Air Supply
Al Denson
Al Jarreau
Al Webster
Alabama
Alanis Morisette
Alex Van Halen
Alice Cooper
Alice In Chains
Alien Ant Farm
Alison Krauss
Alkaline Trio
All Saints
All That Remains
All-American Rejects
Allison Iraheta Band
Alter Bridge
Amanda Marshall
Amber Pacific
Ambush
American Hi-Fi
American Idol Tour
American Idols 2007
Amorphis
Ana Victoria
Anane
Anastacia
Anberlin
Andy Curran
Aneta Langerova
Angels And Airwaves
Anne Murray
Another Day Late
Anouk
Anthrax
ApologetiX
Arabian Prince
Arctic Monkeys
Armor For Sleep
Army of Anyone
As I Lay Dying
Ashanti
Ashlee Simpson
Ashley Parker Angel
Asi Somos
ATC
Atreyu
Audio Adrenaline
Audioslave
Audrey Vanessa
Augustana
Australian Pink Floyd
Aventura
Avril Lavigne

B-52's
B.J. Thomas
Babyface
Backstreet Boys
Bad Company
Baha Men
Band of Horses
Barbra Streisand Group
Barenaked Ladies
Barry Manilow
Bayside
BB Mak
Beastie Boys
Bebel Gilberto
Belanova
Belinda Carlisle
Belle & Sebastian
Belly
Ben Harper
Benise
Benny Ibarra De Llano
Berlin
Beta State
Bette Midler
Better Than Ezra
Betty Curse
Between the Buried and Me
Biffy Clyro
Big & Rich
Big Black
Big Time Rush
Bill Medley
Billy Bob Thornton
Billy Gilman
Billy Idol
Billy Morrison
Black Crowes
Black Label
Black Light Burns
Blackhawk
Blaine Lawson Band
Blake Lewis Band
Blind Melon
Blink 182
Bloc Party
Blondie
Blood Brothers
Blood Sweat And Tears
Bloodhound Gang
Blue Country
Blue Man Group
Blue Mother Tupelo
Blue October
Bob Lambert
Bobby Vinton
Bon Jovi
Boney James
Bonnie Raitt
Boston
Bouncing Souls
Bowling for Soup
Boyz II Men
Boz Skaggs
Brad Paisley
Brand New
Brand New Immortals
Breaking Benjamin
Breaking Point
Brenda Janz
Brian Wilson
Britney Spears
Broke
Bronco
Brooke White
Brooks & Dunn
Brothermandude
Brown
Bryan Adams
Bryan White
Buddy Guy Band
Bullet For My Valentine
Butterfly Boucher

Cajun Dance Party
Cake
Cansei de Ser Sexy
Captain
Carlos Ramirez
Carlos Vives
Carly Kane with Helios
Carmen
Carmen Electra
Carol King
Carole King
Carpark North
Carrie Underwood
Cartel
Cat Daddy
CCR
Cecil Cope
Celine Dion
Celtic Woman
Charles Aznavour
Charley Pride
Charlie Zaa
Charlotte Church
Charlotte Martin
Charlotte Sometimes
Charo
Chase Johnson
Cheap Trick
Chevelle
Chicago
Chiodos
Chita Rivera-A Dancers Life
Chris Cagle
Chris Cornell Project
Chris Isaak
Chris Lackey Band
Chris LeDoux
Christina Aguilera
Christopher Cross
Christopher Lawrence
Cinder Road
Cinderella
Circue Du Soleil "Kooza""
Cirque Du Soleil "Delirium""
Cirque Du Soleil "Ka""
Cirque Du Soleil "Mystere""
Cirque Du Soleil "O""
Cirque Du Soleil "Quidam""
Cirque Du Soleil "Zumanity""
Cirrus
City Serenade
Clay
Clay Walker
Cliff Richards
Clint Black
Club for Five
Coco Lee
Coheed and Cambria
Cold
Collective Soul
Collin Raye
Color
Comic Relief
Corinne Bailey Rae
Counterfeit Revolution
Counting Crows
Course of Nature
Courtney Love
Cowboy Junkies
Crash Kings
Crazy Town
Creed
Crossfade
Cute is What We Aim For

Daft Punk
Daisy Train
Damien Dempsey
Damien Rice
Damn Yankees
Dancing with the Stars
Danzig
Dark New Day
Darkness
Darren Hayes
Darwin's Waiting Room
Daughtry
Dave Donin
Dave Koz Band
David Archulete
David Bowie
David Byrne
David Cook
David Crosby
David Crowder Band
David Gray
David Lee Roth
David Letterman Show
David Moffitt
Day 26
Deadmau5
Deadsy
Deana Carter
Deana Martin
Def Leppard
Default
Deftones
Delirious?
Demi Lovato
Depeche Mode
Derek Trucks
Destiny House
Devendra Banhart
Diagram of the Heart
Diamond Rio
Diego
Diesel
Dilemma
Dirty Dozen Brass Band
Disturbed
Dixie Chicks
DJ Adam Clifford
DJ Rocky Rock
DMC
Dokken
Don Felder
Don Henley
Don Ho
Don Johnson Big Band
Donald Lautrec
Donny Osmond
Doobie Brothers
Dopapod
Dover
Down Up Speed
Downfall
Dream Theatre
Drop Dead Gorgeous
Dropkick Murphys
Drowning Pool
Duffy
Duran Duran
Dutch Idols 2007

Eagles
Earth, Wind & Fire
Echo Belly
Echo Brain
Econoline Crush
Eden's Crush
Edgar Winter BandEdie Brickell
Edoardo Costa
Eighteen Visions
einberg
Eisley
El Chapo
Elaine Paige
Elan Lea
Elbow
Electric Uh-Oh
Elefant
Elisa
ELO
Eloree
Emerson Drive
Emii
En Vogue
Enation
Englebert Humperdinck
Enrique Iglesias
Enter Shakari
Enya
Erasure
Eros Ramazzotti
ESPN
Evan and Jaron
Evanescence
Evans Blue
Eve
Eve 6
Every Time I Die
Exalt
Exit 232

Facundo Saravia
Faith Hill
Fall Out Boy
Fanny Lu
Faster Pussycat
Faster Than Magic
Feist
Fergie
Fictionist
Finger Eleven
Fiona Apple
Five for Fighting
Flappy
Flathead Screw
Fleshtone Rockets
Flipsyde
Flogging Molly
Foo Fighters
Foreigner
Fork
Fort Minor
Franco De Vita
Frankie Valli
Fresh Life Church
From First To Last
Fuel
Funeral For A Friend

G-Love
G3
Gaither Vocal Band
Garbage
Garou
Genesis
George Duke
George Michael
George Strait
George Thorogood
Get Up Kids
Gigolo Ants
Gilberto Pinzon
Gilby Clarke
Gipsy Kings
Girl's Generation
Girls Aloud
Gladys Knight
Glenn Frey
Gloriana
Gnarls Barkley
Go-Go's
Godsmack
Godspeed
Goldfrapp
Gomez
Goo Goo Dolls
Good and Broken
Gordie Brown
Gotye
Grace Community Church
Graciela Beltran
Graham Nash
Gravity
Great Big Sea
Green Day
Green Pastures Church
Greenwheel
Greg Lake
Gretchen Wilson
Groove Armada
Grupo Limite
Grupo Mojado
Guns N' Roses
Gus Gus
Guster
Gwen Stefani
Gym Class Heroes

Halfway 2 Hazard
Hamish Hamilton
Hank Williams Jr.
Hans Zimmer
Hanson
Hard Fi
Havana Nights
Hawthorne Heights
Heart
Heather Headly
Hedley
Hellogoodbye
Herbie Hancock
Hermes House Band
Heroes del Silencio
Hilary Duff
Hillsong United
HIM
Hinder
Hole
Hombres G
Hoobastank
Hot Hot Heat
Hour Cast
Howard Jones
Huey Dunbar
Hurt Band

I5
Il Divo
Ill Nino
Imagination Movers
Incubus
India Arie
Indio
Indochine
Instereo
Institute
Interpol
Intocable
INXS
Irene Nelson
Iron Maiden
Isis

J Lo
J.Holiday
Jack Johnson
Jack Owen
Jack's Mannequin
Jackyl
Jaguares
Jaime Camil
Jaime O'Neal
Jairo
James Ash
James River Assembly
James Taylor
Jamie Foxx
Jamiroquai
Jane's Addiction
Janet Jackson
Jann Arden
Jared Scharff & The Royals
Jason Aldean Band
Jason Hook
Jay Boy Adams
Jeffrey Nothing
Jereme Stewart
Jessica Simpson
Jessie McCartney
Jet
Jewel
JHE Crew
Jill Scott
Jimmy Buffett
Jimmy Dell Band
Jimmy Eat World
Joan Jett
Joan Manuel Serrat
Jody Raffoul
Joe Cocker
Joe Diffie
Joe Firstman
Joe Freeman
Joey Fatone
John Butler Trio
John Carin
John Davidson
John Fogerty
John Hall
John Legend
John Lennon Bus
John Mayer
John Paul Jones
John Waite
Johnny Hallyday
Jon Secada
Jonas Brothers
Jonny Lang
Jordan Pruitt
Jose de Castro
Josh Groban
Josh Todd
Josh Turner Band
Joss Stone
Journey
Jovanotti
Juan Fernando Velasco
Judas Priest
Julian Drive Band
Julio
Julio Iglesias
July Fourth
Jurassic 5
Justin Bieber
Justin Timberlake

K.D. Lang
Kaiser Chiefs
Kane Ritchotte
Kanye West
Karista Smith
Karl Denson
Kasabian
Kashmir
Kat Dyson
Kate Nash Band
Katharine McPhee
Kathleen Fowle
Keane
Keb Mo
Keith Anderson Band
Kelly Clarkson
Kenna
Kenny Aronoff
Kenny Chesney
Kenny Loggins
Kenny Wayne Shepherd
Kent
Keri Kelli
Kesha
Kevin Costner Band
Kevin Fowler Band
Kevin Moore
Kevin Rapillo
Kid Rock
Killswitch Engage
Kinetix
Kip Winger
KISS
Kitaro
Kittie
Kool & The Gang
Kottonmouth Kings
Kris Allen Band
Kurt Frolich
Kylie Minogue
Kyosuke Himuro

L Shape Lot
Lady GaGa
Lara Fabian
Laura Pausini
Lauryn Hill
Lazaro Anasagasti "The Zodiacs"
Lee Ann Womack
Lee Greenwood
Lee Kernaghan
Lee Roy Parnell
Lee Sooyoung
Left Foot Sally
Lena Philipsson
Lenny Kravitz
Leon Russell
Les Warner
Lexi Lawson
Liane Foly
Liberty X
Life Bible Fellowship
Lifehouse
Lights Over Paris
Lilholt Band
Lillix
Lima Bean Riot
Limp Bizkit
Linda Ronstadt

Linkin Park
Lionel Richie
Lisa Marie Presley
Lit
Little Feat
Little River Band
Live
Living Things
Liza Minnelli
LL Cool J
Llama
Lonestar
Lords of AcidLorrie Morgan
Los Dareyes De La Sierra
Los Lonely Boys
Los Morros Del Norte
Los Musicales/DLG
Los Tuscanes de Tijuana
Lost Prophets
Lou Bega
Loudermilk
Louise Mandrell
Love at War
Lucero
Lucinda Williams
Lucy Walsh Band
Ludacris
Luis Miguel
Lulu
Lupe Fiasco
Lynam
Lynyrd Skynyrd

MAD
Maddy Rodriguez                          
Madness
Madonna
Make Model
Malea McGuinness
Mamma Mia
Mana
Manfred Mann
Manhattan Transfer
Manic Street Preachers
Marco Antonio Solis
Marco Mendoza
Marcoux Corner
Maresa Macbeth
Maria Jose
Mariah Carey
Mariana G.
Marillion
Marilyn Manson
Marilyn McCoo & Billy Davis Jr
Mark Chesnutt
Mark Dahlen
Mark Knophler
Mark Wills
Marner Brown
Maroon 5
Martha Reeves
Marti Frederiksen
Martin Nievera
Martin Short Show
Mary J. Blige
Mary Wilson
Matchbook Romance
Matchbox Twenty
Material
Matisyahu
Matt Mayes and the Torpedoes
Matthew Good Band
Max Viana
Maxwell
Maxwell Roah
Mayday Parade
Mayumana
McFly
Meat Loaf
Megadeth
Melissa Etheridge
Melvin "Melly" Baldwin
Meredith Brooks
Metallica
Methods of Mayhem
Metro Station
Metropolitan Tabernacle
Michael Bolton
Michelle Branch
Michelle Weger Band
Michelle Wright
Midge Ure
Midlake
Midnight Oil
Mika
Mike Patton
Mike Relm
Miley Cyrus
Millsted
Mindy McCready
Ministry
Minor Distraction
Minus The Bear
Miranda Lambert
Missez
Moe
Moenia
Moody Blues
Morning Runner
Morningwood
Motion City Soundtrack
Motley Crue
Motorhead
Movin' Out
Mudvayne
Muse
Mushroomhead
MuthaWit
Mutiny Within
MXPX
My Chemical Romance
My Morning Jacket
My Town
Mylene Farmer

N'Dea Devenport
N'Sync
N.E.R.D.
Nacho Libre
Nada Surf
Naomi Judd
Nas
Natalie Cole
Naughty
Ne-Yo
Neal McCoy
Neckless
Neil Holmes
Neil Sedaka
Nelly
Nelly Furtado
Neve
New Edition
New Found Glory
New Year's Day
Newsboys
Nickelback
Night Ranger
Nikka Costa
Nikki Sixx
Nine Black Alps
Nitzer Ebb
No Doubt
No Problems
No Use For A Name
Noah Blake
Nonpoint
Norah Jones
Norma Jean
North Mississippi Allstars
Now Now Every Children
NuFlavor

Oak Ridge Boys
Oasis
Oceansize
October Road
Offspring
OK Go
Olivia Newton John
Olympic Closing Ceremonies
One Community Church
One Hundred Hours
One Revolution
OneRepublic
Orgy
Oru - Church / Oral Roberts
Otep
Our Lady Peace
Ours
Outkast
Ozzy Osbourne

P Diddy
Pablo Camila
Pam Tillis
Panic! At The Disco
Papa Roach
Paramore
Parkaimoon
Pascal Obispo
Passing Strange
Pathway Church
Patti LaBelle
Patty Loveless
Paul Anka
Paul Brandt
Paul Gilbert
Paul Hager
Paul Revere & The Raiders
People in Planes
Pepper
Per Gessle
Perfect Stranger
Pesado
Pet Shop Boys
Peter Andre
Peter Frampton
Peter Gabriel
Phantom Planet
Phil Lesh
Photo Atlas
Pinback
Pink
Pitsj
Plain White T's
Planet Funk
Plus 44
Plus One
POD
Podunk
Poet Name Life
Pointer Sisters
Poison
Popstars
Portishead
Postmen
Poverty Neck Hillbillies
Powerman5000
Presley's Country Jubilee
Prymary Colors
Psychedelic Furs
Puddle of Mudd
Queen Latifah
Quinn Weng
Raconteurs
Radio Freq
Radio Friendly
Radiohead
Ramon Ayala
Random
Randy Cooke
Randy Parton Theatre
Randy Travis
Rascal Flatts
RatDog
Ratt
Razorlight
RBD
Receiving End of Siren
Reckless Kelly
Redman
Reik
Remembrance Church
REO Speedwagon
Revolution
Revolution Mother
Rewind
Rhinestone
Ricardo Perez Torres
Richie Sambora
Rick Astley
Rick Springfield
Ricky Martin
Ricky Skaggs
Ricochet
Righteous Brothers
Rihanna
Rilo Kiley
Ringling Bros. & Barnum & Bailey Circus
Rise Against
Rob Halford
Rob Thomas Band
Rob Zombie
Robbie Williams
Robert Pierre
Robin Thicke
Roch Voisine
Rock Show
Rockstar Supernova
Rod Stewart
Rodney Atkins
Rodney Carrington
Roger Hodgson
Roger Waters
Rogue Wave
Rokeby Venus
Ronan Keating
Ronnie James Dio
Rubber Soul
Run Doris Run
Rush
Ryan Adams

Sabrina Ramikie
Sade
Saivu
Saliva
Samantha Maloney
Sammy Hagar
Sammy Kershaw

Sanne Salomonsen
Saosin
Sarah Brightman
Sarah McLachlan
Sasha Band
Satellite PartySaturnino
Save Ferris
Saves The Day
Sawyer Brown
Say Anthing
Scaring Kids
Scarlet Crush
Scary Kids
Scissors For Lefty
Scorpions
Scott Stapp
Scott Warren
Seal
Sebastian BachSecret Garden                           
See Green
Seether
Series Five
Serj Tankian
Sertab
Sevendust
Sevenohnine
Shania Twain
Sharon Baptist Church
Shayne Ward
She Screams Remedy
She Wants Revenge
SHeDaisy
Sheena Easton
Sheryl Crow
Shinedown
Sick Puppies
Sigur Ros
Silverstein
Silvertide
Simon Le Bon
Simple Plan
Simply Red
Sister Hazel
Sixx:A.M.
Skid Row
Skin
Skinny Puppy
Slightly Stoopid
Slimmy
Slipknot
Sloth
Smashmouth
Snake River Conspiracy
Snow Patrol
Solange
Soma Holiday
Sonicflood
Sons of Sylvia
Soulgen
Sound Tribe Sector 9
Soundtrack of our lives
Spamalot
Sparta
Speech
Spice Girls
Spineshank
Spoon
Squeeze
SR-71
Stabbing Westward
Stacey Keibler
Stacy Clark
Staind
Star Killer
Starla Harbin
Static-X
Steel Magnolias
Steel Pulse
Stefy
Stereomud
Steve Mecca
Steve Vai
Steven Curtis Chapman
Stevie Nicks
Stevie Wonder
Stone Dead Roses
Stone Sour
Stone Temple Pilots
Story Of The Year
Straight No Chaser
Street Life
Strung Out
Styx
Submersed
Sugar Ray
Sugarbabes
Sugarcult
Sugarland
Sum 41
Sunrise Ave.
Svala
Swinging Medallions
Switched
System of a Down
Systematic

Take That
Taking Back Sunday
Talk Show
Taproot
Tatu
Taylor Hicks
Taylor Swift
Tears for Fears
Teatro
Ted Nugent
Terri Clark
Tesla
The Academy Is
The Alan Parsons Project
The Almost
The Answer
The Arcade Fire
The Ark Church
The Ataris
The Automatic Automatic
The B52's
The Bacon Brothers
The Bangles
The Boogie Men
The Bravery
The Buzzhorns
The Cheek
The Cheetah Girls
The Click Five
The Commodores
The Cranberries
The Cult
The Dear and departed
The Disco Biscuits
The Donnas
The Doves
The E Street Band
The Faders
The Feeling
The Format
The Four Tops
The Frames
The Fray
The Glitch Mob
The Goads
The Guess Who
The Guillemots
The Isaacs
The Jamie Smith Band
The Killers
The Kin
The Kingdom Heirs Quartet
The Klaxtons
The Knack
The Levellers
The Love Tribe
The Mars Volta
The Moffatts
The Molly Ringwalds
The Monkees
The Offspring
The Osmonds
The Police
The Prom Kings
The Rankin Family
The Rasmus
The Rebuilt Carburetors
The Remainders
The Rippingtons
The Rocket Summer
The Sam Roberts Band
The Scintas
The Shins
The Spazmatic
The Spill Canvas
The Starting Line
The Stills
The Strokes
The Subways
The Temptations
The Tonight Show
The Twang
The Uprising
The Urge
The Used
The Ventures
The Veronicas
The Wanted
The Who
The Woodlands United Methodist Church
The Wreckers
The Zutons
Themselves
Theory of a Deadman
Third Day
Third Eye Blind
Three Days Grace
Thrice
Thunder
Thursday
Tim McGraw
Tina Turner
Tom Arnold
Tom Petty
Tommy Lee
Tommy Shane Steiner
Toni Braxton
Tonic Sol-fa
Tony Marques
Tool
Tori Amos
Tower of Power
Tracy Bonham
Tracy Byrd
Tracy Lawrence
Trading Yesterday
Train
Trans Siberian Orchestra
Transplants
Trapline
Trapt
Travis Tritt
Trawis Air Force Band
Trent Carlini
Tripmeter
Tripping Billies
Trisha Yearwood
Trivium
Turning Point
Ty Herndon

U2
UFO
Underoath
Underworld
Unwritten Law
Usher

Valencia
Valora
Vampire Weekend
Van Halen
Van Morrison
Vanessa Carlton
Vega 4
Velvet Revolver
Vendetta Valentine
Vertical Horizon
Veto
Vicente Fernandez
Victor Indrizzo
Vince Neil
Vittorio Grigolo
Viva Voce
Void 808
Vonda Shepard

Wallflowers
Wank Punter
War
War of the Worlds
Warrant
Wayne Brady Show
Wayne Newton
We Are Scientists
Weezer
Wes Borland
Whiskey Falls
Widespread Panic
Will Doughty
Words of Life Fellowship Church
World Classic Rockers
Wynonna

Xscape
Xzibit

Yami
Yanni
Yehudith Ravitz
Yellowcard
Yolanda Adams
Young Harmony

Zachary Richard
Zappa Plays Zappa
Zoe
Zucchero
Zuri West
ZZ Top

 

 
Már nálunk is elérhető a világhírű Ultimate Ears termékcsalád!
Nagy örömmel tudatjuk, hogy már nálunk is elérhető az Ultimate Ears termékcsalád 12 fülhallgatója és néhány kiegészítője!
2013. áprilisban olyan együttműködést sikerült kötnünk a németországi Fischer Amps képviselőivel, aminek köszönhetően ezeket a fülhallgatókat most végre elhozzuk Nektek! Ez számunkra is nagy lépés abban, hogy a hazai zenészek számára is biztosíthassuk a legjobb minőséget!
Az UE fülhallgatók széles színválasztékkal és egyedi előlappal (faceplate) is elkészíthetőek. Mindemellett az "Ambient" típusoknál a külső hangok beszűrődése is állítható!
Nem véletlen, hogy ilyen fülhallgatót használ többek között a U2, az Aerosmith, Barbara Streisand Group, Bryan Adams, Celine Dion, Christina Aguilera, Depeche Mode, Enya, George Michael, Guns N' Roses, HIM, J Lo, Justin Timberlake, Josh Groban, Kevin Costner Band, KISS, Lional Richie, Madonna, Marilyn Manson, Maroon 5, Metallica, Mark Knophler, Muse, Norah Jones, Ozzy Osbourne, Paul Anka, Pet Shop Boys, Pink, Rihanna, Ribbie Williams, Rod Stewart, Roger Waters, Seal, Sebastian Bach, Sheryl Crow, Simply Red, Spice Girls, Steve Vai, Stivie Wonder, Take That, The Killers, Tina Turner, Van Halen, Vonda Shepard, ZZ Top és még Tom Hanks is.
Ha kíváncsi vagy, kik használnak még ilyen fülhallgatót, egy bővebb listát találsz róluk itt.
Ezeket a fülhallgatókat itt is megnézheted egy csokorba gyűjtve.
Az Ultimate Ears történetének kezdete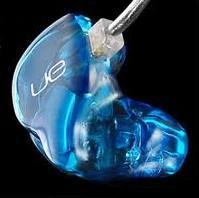 Az Ultimate Ears története akkor kezdődött, mikor Alex Van Halen és monitormérnöke belefáradt abba, hogy valami állandóan a zene és közéjük áll. Ezért a saját kezükbe vették a probléma megoldását, és örökre megváltoztatták a zenét. Miután elkészítették a prototípusokat a zenekar számára, más, a zene iránt elkötelezett emberekkel együtt elkezdték árusítani első egyéni fülmonitoraikat. Noha eleinte csak a turnébuszuk hátuljából árusítottak, termékeiknek azonnal híre kelt.
Amint a zenészek kipróbálták a fülhallgatókat, megértették, hogy az UE valami egészen csodálatos dolgot nyújt számukra – védi hallásukat, miközben lehetővé teszi a jobb teljesítményt.
Ezek nem pusztán divatirányzatok voltak. Még csak nem is trendek. Az UE történelmet írt azok számára, akiknek a zene a mindenük. Mindenki, aki használta, a részese akart lenni ennek.
A forradalom lángra lobban
2005-ben bemutattuk az első univerzális fülhallgatónkat, amely lehetővé tette a feltörekvő művészek számára, hogy a profikhoz hasonló módon játsszanak, az igényes hallgatók számára pedig azt, hogy sosem látott módon kapcsolódhassanak a zenéhez.
2008-ban az Ultimate Ears egyesült a Logitech-kel, azzal a vállalattal, amely épp annyira elkötelezett abban, hogy a technológia révén egyesítse az embereket, mint az Ultimate Ears abban, hogy forradalmasítsa a zenehallgatást.
"Akár a színpadon, koncert közben, akár a stúdióban felvételkor, vagy repülőn ülve, iPod-lejátszómmal használom ezt a fülmonitort, minden hangot kristálytisztán hallok. Az Ultimate Ears segítségével az éneklés és a zenehallgatás örömmé vált." -- Seal

"Dobos vagyok, és rendkívül fontos, hogy a színpadon lévő összes zenészt halljam. Az Ulitmate Ears tiszta hangzást nyújt, miközben a számomra szükséges mélyhangokat is biztosítja."

- Longineu Parsons (dobos), Yellowcard

"Amikor a menedzserünk az első igazi turnénk során a kezünkbe adta az Ultimate Ears fülhallgatókat, nemcsak a hallásunk menekült meg, de azt is lehetővé tette, hogy létrehozzuk a ma ismert előadásmódunkat. Védelem, zajszűrés és tiszta hang - ebben a fülmonitorban minden benne van. Egy sikoltozó gyermek egy repülőgépen? Semmi gond, csak bedugom UE 18 fülhallgatómat, és máris a saját kis zajszigetelt szobámban vagyok!"

-- Nathanial Motte, 3OH!3

"Nagyon szeretem az Ultimate Ears fülhallgatómat. Nagyon jól illeszkedik, hibátlanul szól, és kiszűri a Duran Duran színpadán gyakran tapasztalható zajokat, például amit a többi zenész csinál"

-- Simon LeBon, Duran Duran

"Dobosként a legfontosabb dolgom, hogy előadás közben lépést tartsak az idővel. Miután fülmonitorra váltottam, dobtudásom minden területen rendkívüli módon fejlődött. Sosem aggódom, hogy elvétem az ütemet, az előadásokon pedig sokkal magabiztosabb vagyok. Ultimate Ears készülékem beszerzését követően határozottan magabiztosabb dobosnak érzem magam!" -- Jess Bowen, The Summer Set

"Muszáj volt meghallgatnom. A fülmonitor használata forradalmi volt számomra. Segített, hogy magasabb szintre emelhessem előadásomat. Ezt az Ultimate Ears készüléket legszívesebben éjjel-nappal viselném. Ez váratlan szerencse volt."

-- Mark McGrath - SUGAR RAY

"Ha dübörgő basszusra vagy kristálytiszta magashangokra van szükségem, rögtön az Ultimate Ears fülhallgatómért nyúlok." Alfred Ortiz, Beastie Boys




"UE7 készülékemmel másképp játszom élőben. Kiküszöböli az összes, koncerthelyszínnel kapcsolatos problémát, amivel szembesülni szoktam. Így esténként a színpadi hang mindig hibátlan." -- Joe Principe, Rise Against

"Hat éve már, hogy UE termékeket használok, de a legrégebbi darabok éppen olyan remekül illeszkednek és szólnak, mint mikor megvettem őket. Az évek során frissítettem a három hangszórós változatra. Szeretem azt, ahogyan az UE a művészek igényeinek megfelelően folyamatosan fejleszti termékeit." -- Brian Beck, monitormérnök, tréner

"Az Ultimate Ears rendkívül dinamikus hangzást biztosít. Kenterbe ver bármely más terméket, melyet valaha használtam. A méret, a tartomány és a szín
(EGYEDI RÓZSASZÍN!) egyaránt tökéletes." -- Miranda Lambert

(forrás: www.ultimateears.logitech.com)

Fölszállott a páva!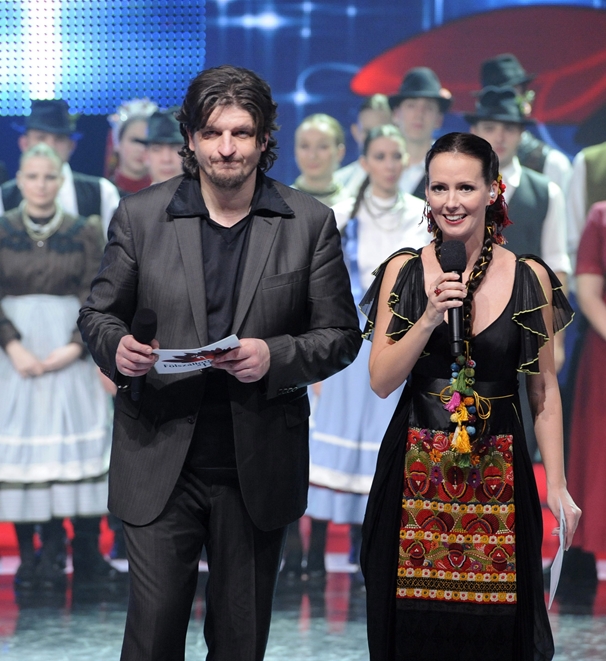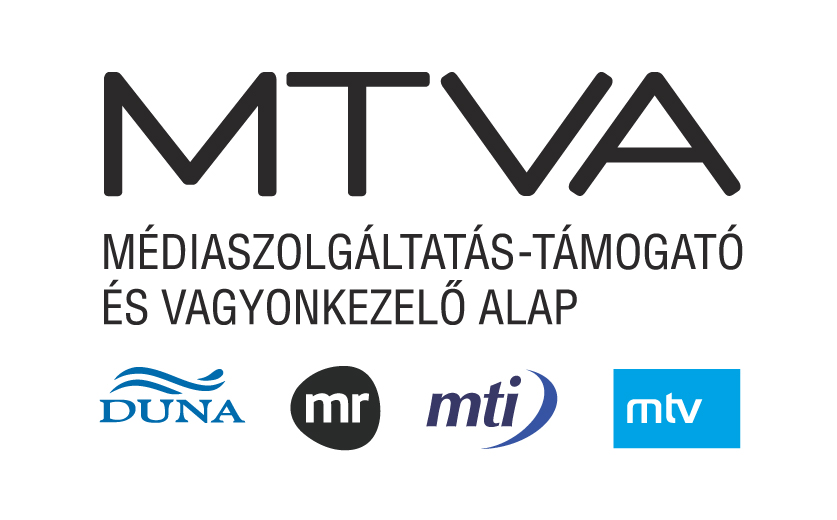 Pár hónappal ezelőtt nagy örömmel fogadtuk az MTVA megkeresését, miszerint tőlünk szeretnének fülmonitort vásárolni újonnan induló tehetségkutató műsoruk, a Fölszállott a páva műsorvezetőinek.
A cél olyan fülhallgató készítése volt, ami lehetőleg nem látszik nagyon, biztonságosan a fülükben marad, és hosszú ideig kényelmesen viselhető.
Herczku Ágnes és Novák Péter a Sennheiser CX 200 Street II-es fülhallgatót kapták, melyekhez egyéni füllenyomat alapján készített illesztéket gyártottunk. Így a jó hangminőség és beszédérthetőség mellett sikerült elérnünk, hogy a fülhallgató véletlenül se essen ki a fülükből, és hogy a felvételek, valamint élő adások ideje alatt is kényelmes legyen a használatuk. A speciális feladatnak megfelelően arról is gondoskodnunk kellett, hogy a fülhallgatók ne izolálják a műsorvezetőket a környezetüktől, aminek érdekében az egyéni illesztékekre, a megfelelő helyen szellőzőfuratot készítettünk. Ez tovább növelte a hosszú időn keresztül történő használat komfortját.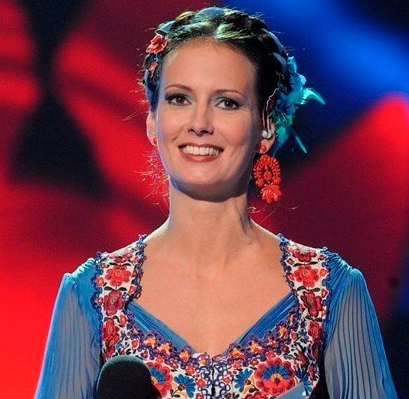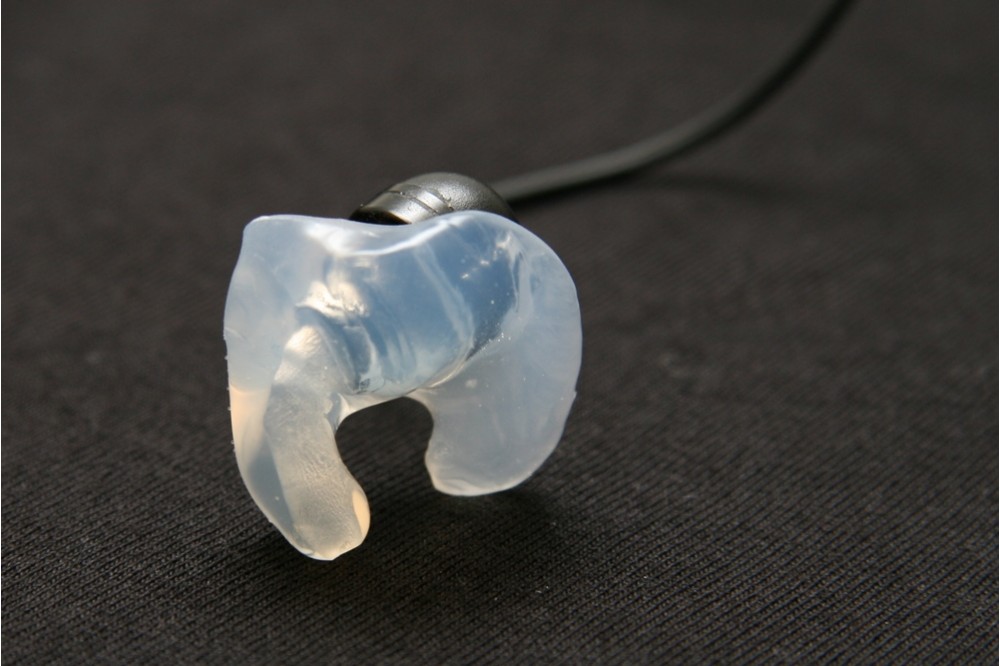 Ahhoz, hogy a fülhallgatók kevésbé legyenek láthatóak, Herczku Ágnesnek fehér színű, mig Novák Péternek ugyan olyan, de fekete kivitelűt adtunk (ide olyan képet választottunk, melyen könnyen felfedezhető a fülhallgató).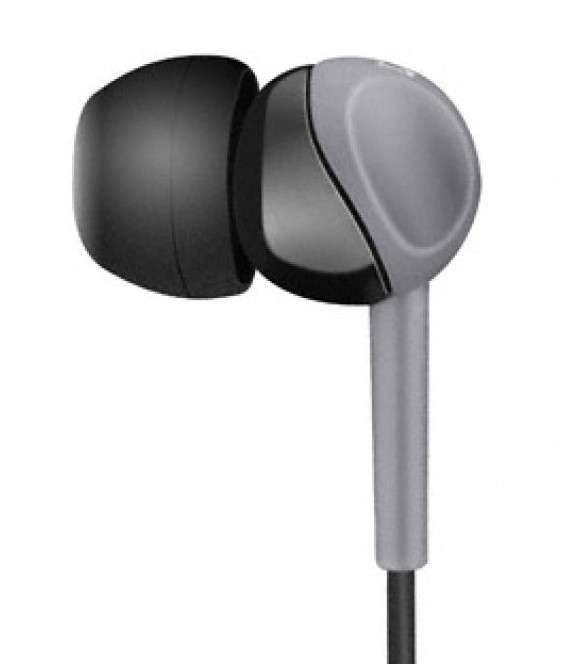 A műsor készítése alatt mindkét műsorvezető és a hangmérnöki stáb is meg volt elégedve a konstrukcióval, így elképzelhető, hogy a jövőben az MTVA és más televíziók műsoraiban is láthatjátok ezt a termékünket.